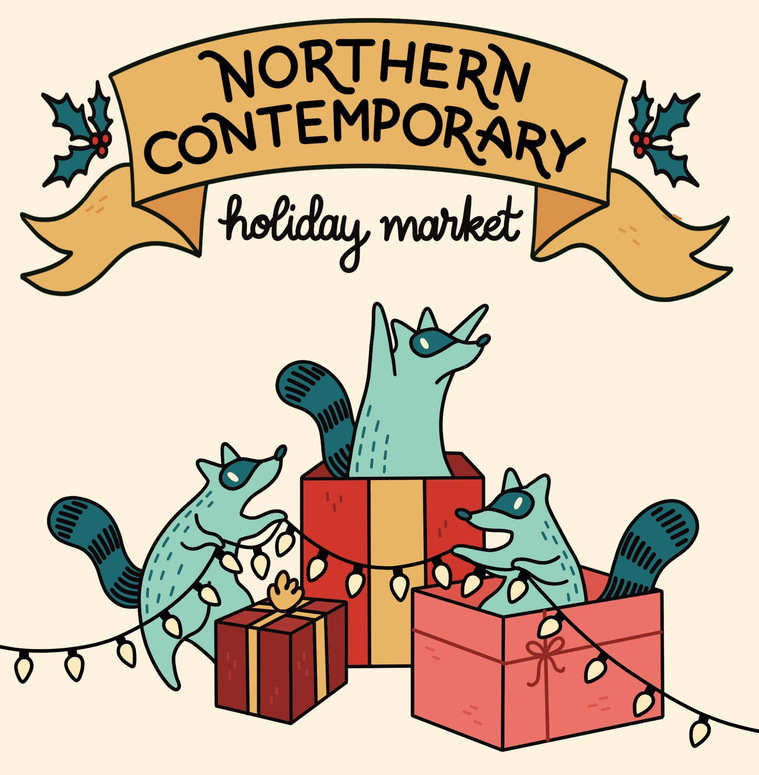 We're excited to be hosting a series of Holiday Markets during the month of December 2022 at our gallery space located at 420 Roncesvalles Avenue!


If you're interested in becoming a vendor at our curated market, please fill out the form below!


Application deadline November 23, 2022*. Spaces are limited, so get your application in and don't miss out!
*If you submit your application after the deadline, you may be added to the waitlist.
Throughout the month of December 2022 leading up to Christmas, we'll have a curated selection of vendors all weekend long for all you holiday shopping needs.

Market Dates:
- Saturday December 3 + Sunday December 4
- Saturday December 10 + Sunday December 11
- Saturday December 17 + Sunday December 18
Weekend Market Hours: 11:00 AM - 6:00 PM
Weekday Gallery Hours: 12:00 AM - 6:00 PM
Our gallery is located at 420 Roncesvalles Avenue.

Roncesvalles Village is a vibrant and charming shopping district centred at Dundas St. West & Roncesvalles Avenue. This is where the community comes together to shop, play, exercise and exchange greetings. The historical buildings that line this stretch are home to coffee shops, bakeries, restaurants, boutique shops and specialty food shops.

When you walk through the streets, you immediately know something about this neighbourhood is very special. Known as Roncy' by residents and locals — is the city's west-side Polish neighbourhood, it is one of the hottest neighbourhoods in Toronto, and it's very easy to see why. The area is home to many family-owned cafes, shops and the popular Sorauren Farmers Market, all located next to Toronto's largest park.
Each vendor spot includes one 6ft table and chair located in a beautiful gallery space with one of a kind artworks on the walls as part of our annual "Under 100" exhibition.

Vendor Fees:
- $150 + tax for single weekend (Sat OR Sun, 1 day)
- $200 + tax for full weekend (Sat AND Sun, 2 days)
- $300 + tax for full weekend + weekdays (7 days)
- $150 + tax for just the weekdays (Mon - Fri, 5 days, we manage POS, cash only)*

*We're offering the option for vendors to leave their set up and products to be sold during the weekdays. The gallery will manage the point of sale so you won't have to!

If you have questions, feel free to reach out to: Vincent@northerncontemporarygallery.com
For the month of December our gallery walls will be filled with our annual year end salon show "Under 100", where pieces of artwork are priced at $100 or under. It is intended to be a way for people to find beautiful and unique handmade gifts for everyone on their shopping list. This year we will also be introducing an "Over 100" section, with a smaller selection of works priced higher than $100. If you're interested in submitting artwork to the show, please see our submission process here.